2014 – HTML5 mobile game – Lost Temple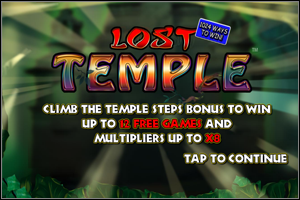 Lost Temple HTML5 for mobile devices is a port of an existing Flash version of the same game.
The original code base was maintained, and compiled to JavaScript using the Jangaroo compiler.
A custom art tool was built to support pre-processing of art assets in 9 different ratio and quality configurations.
The game runs extremely well across all devices.
For more information, please refer to the following posts:
Proof of work porting Flash to HTML5 [ Video ]
Flash, the new kid on the block all over again