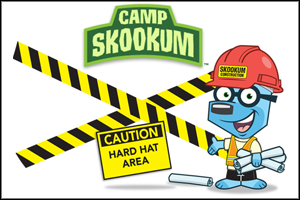 Initial game framework, including character creator, live multiplayer and npc networking and many dynamic 2.5D rooms.
Camp Skookum is an exciting virtual world for kids to explore various camps, play games and enjoy a safe environment for chatting.
Our role here is ongoing as the entire programming team for the Alpha release, to be integrated down the road to work with their future in-house team. This game is very large, and incorporates many custom developed systems. The avatar system is top notch, the engine is efficient, the min specs are low, the art is very high end and the experience is very fun.
[embedyt] https://www.youtube.com/watch?v=MSnlEv2uaZg[/embedyt]
[embedyt] https://www.youtube.com/watch?v=Lz0jWUDXZu8[/embedyt]
[embedyt] https://www.youtube.com/watch?v=Rz6EquL1CpI[/embedyt]
[embedyt] https://www.youtube.com/watch?v=Xn45qNzJdkU[/embedyt]
[embedyt] https://www.youtube.com/watch?v=rvjNO5jETiw[/embedyt]